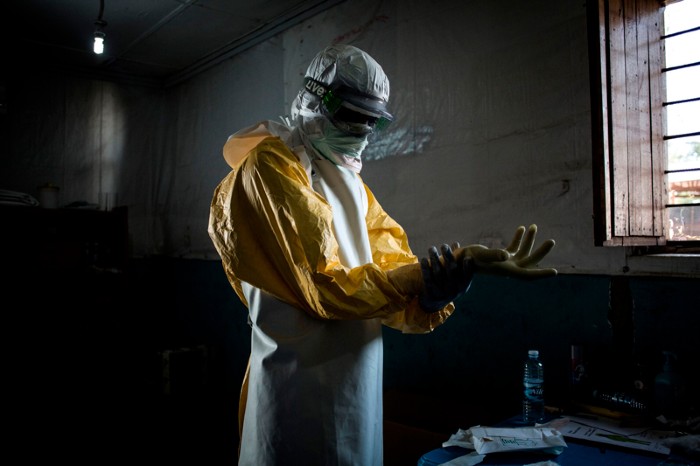 Genomics
An unprecedented genomic analysis helped to curb an Ebola outbreak
Decades of political instability and conflict made the 2018–20 Ebola virus outbreak in the Democratic Republic of the Congo (DRC) difficult to control. Despite this, scientists conducted genomic sequencing of the pathogen on a scale never previously seen amid an outbreak of the disease — and at a pace that informed the public-health response.
Eddy Kinganda-Lusamaki at the National Institute of Biomedical Research in Kinshasa, Trevor Bedford at the Fred Hutchinson Cancer Research Center in Seattle, Washington, and their colleagues report that they sequenced viral samples representing nearly 24% of confirmed Ebola infections during the outbreak, despite violence, Internet outages and shipping troubles. Analyses of the resulting genomes confirmed that the outbreak began at least a month before the first case was diagnosed.
The data also confirmed that a taxi driver spread the virus to multiple people, and that a number of other cases were linked to a pastor's funeral. As a result, the Ebola vaccination policy was changed to include members of the clergy and taxi drivers.
Notably, the sequencing was carried out mainly by Congolese scientists in the DRC; during the 2013–16 West African Ebola outbreak, that research occurred mainly in the United States and Europe.