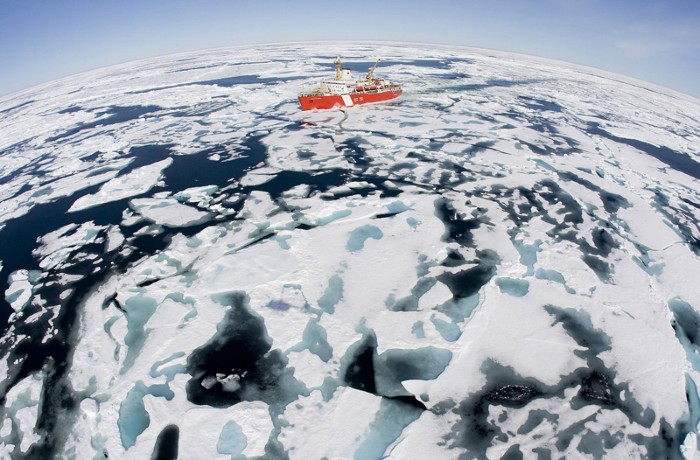 Ocean sciences
Cruise ships could sail now-icy Arctic seas by century's end
The retreat and thinning of Arctic sea-ice projected by the end of the twenty-first century could allow ships of all kinds to safely sail Canada's northern seas and passages during much of the year.
Lawrence Mudryk at Environment and Climate Change Canada in Toronto and his colleagues used climate simulations to investigate how various levels of global warming expected by 2100 might affect the navigability of shipping routes along Canada's northern coast. This region has been unnavigable during cold months for all vessels but the strongest ice-breakers.
The models suggest that if global warming is above 2 °C, expected by around 2040 if carbon emissions remain high, the Beaufort Sea and parts of the Northwest Passage will become accessible for more than half the year to cargo and supply ships that can operate amid moderate amounts of thin sea-ice.
At 4 °C of warming, expected towards the end of the century, even light pleasure craft and cruise ships unequipped for sea-ice conditions should be able to safely navigate most of Canada's Arctic waters for as many as 200 days per year, the researchers say.