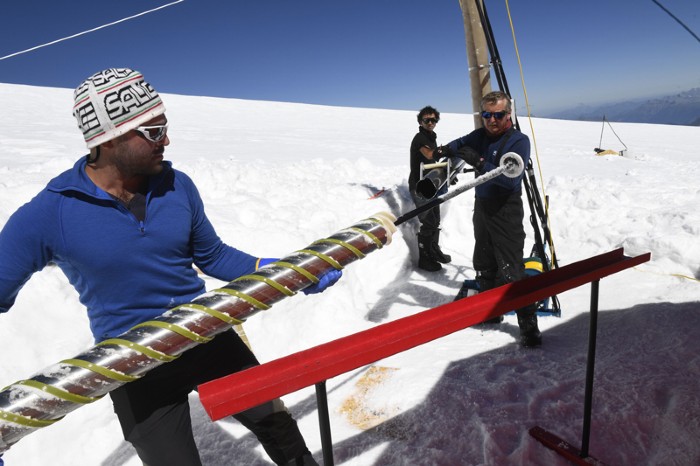 Atmospheric science
Ice on the Alps's highest peak details a pollutant's rise
Alpine ice cores indicate that atmospheric levels of the ozone-depleting chemical bromine doubled between the late 1940s and the end of the twentieth century, driven by the use of leaded petrol and bromine-based industrial compounds.
Previous efforts to study bromine concentrations over time have focused on polar ice cores, which are dominated by natural bromine emissions from the oceans. But Michel Legrand, now at the Inter-University Laboratory of Atmospheric Systems in Creteil, France, and his colleagues wanted to look at bromine levels closer to industrial sources.
The team obtained a continuous ice core record for 1930–2000 of particles trapped in ice near the summit of Western Europe's highest peak, Mont Blanc in the French Alps. The scientists also examined a more limited ice-core record extending from 1930 back to around 1850.
The analysis documents a sharp rise in the amount of bromine deposited at the Mont Blanc site between 1950 and 1975, mostly from the combustion of leaded petrol. Bromine's use in agricultural fumigants and industrial applications accounted for the rest of the increase. The authors suggest that the ice records could help to test simulations of ozone trends.