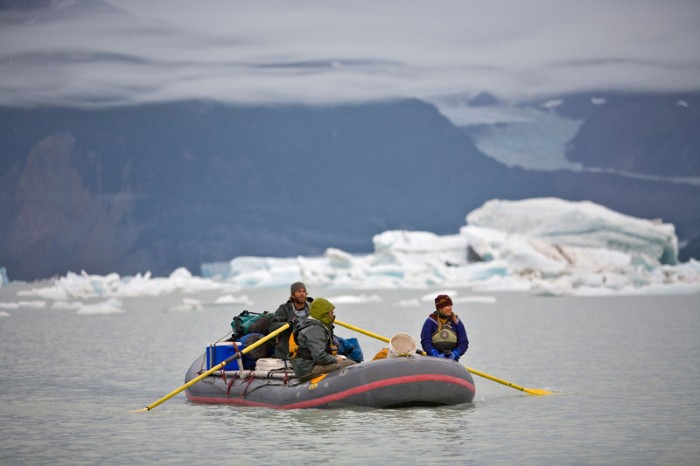 Geology
Melting glacier threatens to shove a mighty river off course
The retreat of a dwindling Alaskan glacier is likely to cause a local river to change course drastically within a few decades — with profound consequences for people in the region.
From Canada, the mighty Alsek River flows south into Alsek Lake near the Pacific Ocean, before draining into the sea. An extension of the Grand Plateau Glacier separates the lake and river from another lake and its outlet.
Michael Loso at the Wrangell–St. Elias National Park and Preserve in Copper Center, Alaska, and his colleagues surveyed the topography of the glacier bed and the surrounding terrain. They predict that the rapidly thinning glacier's retreat will soon connect the lakes. As a result, the Alsek River will probably abandon its current course in favour of a steeper outlet channel 28 kilometres to the southeast.
An alteration in the river's course could pose challenges to people who fish, hunt and raft in the current Alsek River outlet, the scientists say.