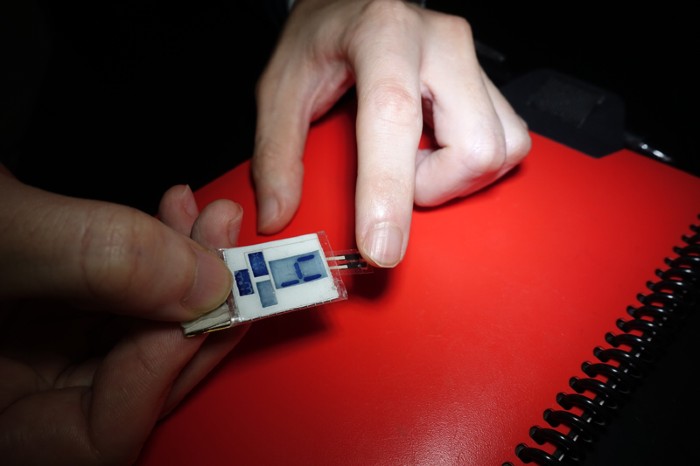 Energy
While you sleep, a device harvests energy from your sweaty fingertips
A thin, flexible device worn on a fingertip can harvest energy from a sleeping person's sweat to power small, wearable electronics.
From smart watches to health monitors, wearable technology is becoming an integral part of everyday life. But finding convenient power sources has been difficult.
To solve this problem, Joseph Wang and his colleagues at the University of California, San Diego, made a device that scavenges energy from chemicals in the perspiration on a fingertip. Unlike previous sweat-fuelled power sources, it does not require body movement. It is also the most efficient device yet to collect energy from the body, harvesting hundreds of millijoules per square centimetre during a 10-hour sleep period.
The device collects enough energy while a person is sleeping to operate a sensor and display panel for environmental or health monitoring. It can also extract energy from light finger presses made, for example, when typing or texting.
The authors hope to improve the device's efficiency and durability and integrate it with other types of energy harvester.